Based on
Two Sides of the Same Coin
from Centistories, a collection Merlin drabbles written by princessmelia.
The layout looks ugh on dA... I recommend seeing this on
my Merlin fanart Tumblr
.

portfolio requirement (1 of 3): five-pager open-ended comic based on movie / TV series.
This assignment was given last year, and I thought of doing Supernatural, and then The Walking Dead... but it was hard cos I was just a regular fan, not hardly enough to make me want to make fanwork for any series.
A little over a month ago, I discovered
Merlin
. I wasn't an instant fan. I finished all four seasons within a week, no big, but by the end of S4... something clicked, so... have
a fueled-by-feels Merlin fan comic
some sample comic pages. For my studio portfolio.


Sorry if there are mistakes or technical inaccuracies or whatever. It was tough to pinpoint reference images when I have such a bad memory. I wish I could go to tapings and just take photos of everything on set from every angle.
Spotlight.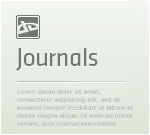 Games with Me graphic novel releases.★ LINKS Online Portfolio | Project List | Tumblr | Merlin fanart Tumblr | LiveJournal

★ Read my original online comic SOUL DICE on Smackjeeves | on MangaMagazine

★ Some news from the Games with Me front!

Games with Me, Vol. 2 (digital) is now available on Kindle and Nook!
:thumb284082599:

You may read Games with Me, Vol. 1 (digital) on Kindle, Nook, or e-Manga.
:thumb110980542:

Games with Me, Omnibus Edition -- that's Vol. 1 and Vol. 2 back-to-back -- is the printers right now! Pre-order at Amazon.
:thumb282002513:

We'd really appreciate it if you could help spread the word. Thanks! :heart: :heart: :heart:

Soul Dice
online manga on
MangaMagazine
| on
Smackjeeves